To say that Social Media has become a major part of our lives would be the understatement of the year, and more appropriate for a post from 2008. With 40 million small businesses using Facebook (July 2015, Digital Statistic), it's safe to assume that most companies that are hoping to expand their customer base have at least Facebook and Twitter accounts, with a couple daredevils utilizing Instagram and Snapchat. As additional apps are introduced and popularized each year, we see more and more businesses of all shapes and sizes dipping their toes into the ocean that is Social Media Marketing. Why do we see this trend? Because of the mogul businesses that are profiting immensely from their firms diligent research and ingenious use of Gen X, Y and Zs preliminary preoccupation. But it's not enough to simply sign up and start using one of these applications (I can say from my soul crushingly unpopular Instagram account). You can't assume that the application is so flawless in design, that you can sit back, rub your hands together and wait for all the hungry customers to like, follow or accept your invitation in droves. Here's my list of companies, franchises and brands that approached Social Media Marketing in what can only be described as ingenious manners, and what you can learn from these veritable wizards of the internet.
Hewlett-Packard (HP)  
Whenever there is an ingenious campaign launched or a successful rebranding, it's always interesting to see where they go next. Do they ride the same idea train until it becomes a depressingly overused concept and an embarrassment to the company? [embed]https://www.youtube.com/watch?v=NSQVVHyvOZU[/embed]
 Dear Oliver, Stop it. Sincerely- The whole damn GTA
So when HP launched their successful campaign "#BendTheRules in 2014, the world waited to see what they would do next. The campaign wanted to appeal to the younger demographic, and posted multiple videos to show how they were "bending the rules" much like their new laptop, whose keyboard can be fully rotated and detached. They built upon this by reaching out to appreciators of their brand, asking them to reinterpret what bending the rules meant. They utilized a social media platform that was user friendly, was perfect for short and amusing stunts and is extremely appealing to the younger demographic: Vine. To promote it they called on well known Vine stars such as Rob Ayala, using the new phrase "Going Epic".
[embed]https://www.youtube.com/watch?v=wv-BdZEPC_A[/embed]
Why is this genius?  By having their favourite Vine stars demonstrate how they can contribute, you can then rely on the influencers to determine content with a decided theme, while using an application that is most heavily used by your desired demographic. Also, new users are drawn in, hoping their contribution will launch them into a similar fame.
LEGO
The LEGO Movie was the screaming success of the year 2014. A concept that could have been solely directed towards children audiences resonated with many more due to relevant adult themes (monotonous and repetitive schedules, anyone?) and relevant adult stars.
[caption id="attachment_499" align="aligncenter" width="396"]
I wonder if he used this costume in studio to get into character...[/caption]
It captivated audiences attention with its absolutely astounding visuals and stole their hearts with an adorable message, which became central to their Social Media Marketing. They've encouraged all of their fans to get creative with their LEGO, and not be restricted by the packaging, like Will Ferrell's character once was. On their main site "fans are encouraged to post what they've made with the bricks and like what their fellow Lego builders have uploaded on the site. The videos show customers what kind of creations they can put together with their own products at home, "(Kylie Jane Wakefield, NewsCred Blog).
[embed]https://twitter.com/LEGOIdeas/status/639977770316136450[/embed]
As well, they've posted contest entries on all their social media platforms, in addition to collaborating with other successful franchises such as Marvel, Lord of the Rings and newly Star Wars. They continue to use their trending hashtags keeping themselves relevant through the other brands marketing.
Why is this genius? Rather than looking as though they are trying to reach into every market possible, they've created a sense of community and encouraged creativity surrounding the product. LEGO is yours to decide how to enjoy, and it's up to you to decide how much of it you need.
Spotify
We've all been there before, you're sitting with your unbearably trendy friend, at an unbearably trendy bar, when an unbearably trendy song comes on. They disclose to you not only their supreme knowledge of all this band's materials, but how they were the first to get into their sound. Better yet, they were the first to hear random noises put together with rhythmic qualities, something they later decided to call "Music". Spotify is aware of your friend, and can now can prove if they're bluffing or not. [caption id="" align="aligncenter" width="500"]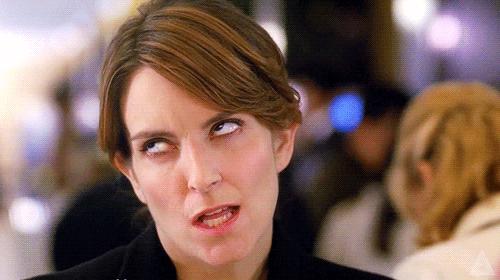 This gif represents how you feel right now, and your friend's love of 30 Rock waaaaay before it was popular[/caption] Their online tool surveys its users' music histories and lets them know if they were early listeners of artists who later became mainstream. "The company took to Instagram to promote 
the new tool
, using the hashtag #foundthemfirst,"(The Verge, 2015). [caption id="" align="aligncenter" width="552"]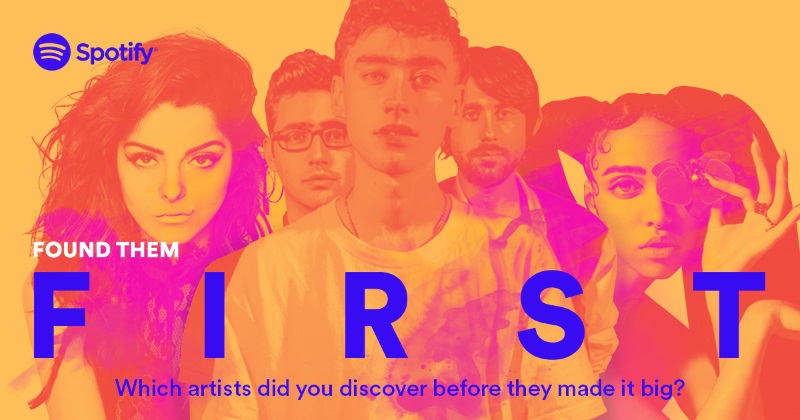 Image by gadgets.ndtv.com[/caption]
Why is this genius? 
They tapped into the Instagram market, where multiple bands post images from their lives for their dedicated fan (the main reason why I have an unsuccessful Instagram account). This "hipster" stereotype is kind of tired but Spotify decided to not only play into it, but be the essential tool to everyone who fits it. Not genius enough for you? Take note of the title my friends, there are more to come...