There's a reason so many businesses—from one-person operations to giant corporations—spend so much time and effort in ensuring their SEO strategy is exactly on track. Very rarely do smart businesses get the search engine results or site traffic they're looking for by relying solely on their second-hand knowledge of search engine optimization. That's why so many companies hire independent
SEO companies in Toronto
or private professionals to take their website to the next level. If you feel
confident in your SEO abilities
(and all the power to you if you do), be sure to avoid these common SEO mistakes.
#1: Plagiarism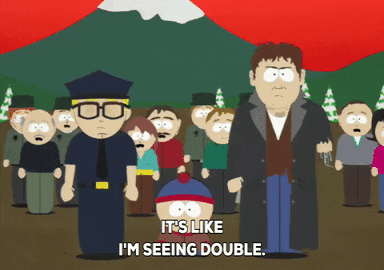 In high school, you get a reprimand, at worst a suspension. In university, it goes on your permanent record and you're pretty much screwed. What does the dean of a university and Google have in common? They will both stop at nothing to protect the integrity of their institution.
If Google catches you copying and pasting blog posts from other websites and calling them your own, it can and will punish you with the greatest of ease.
Unfortunately, not plagiarizing isn't simply a matter of making a conscious effort to produce original content. Click here to find out how to avoid plagiarism.
#2: Using Only One-Word Keywords
There are plenty of ways you can mess up your content with keywords: keyword stuffing, using inappropriate keywords, etc. But one of the silliest mistakes you can make is to focus only on one-word keywords.
The reason for that is simple: how often do you look something up online using only one word?
When it comes to finding the right combination of keywords,
we suggest mixing it up with long-tail key phrases that include up to 4 words.
For example, if you're a dentist in Toronto and you want to appeal to uninsured patients, don't limit yourself to "dentist" as your keyword. Why not beef up your keyword density with these tasty morsels:
Cheap dentist in Toronto
Find a dentist Toronto
Free dental care Ontario for adults
Downtown dental clinic Toronto
FYI, all these examples were plucked straight from LSI Graph, a free online tool that generates long-tail keywords for you. Find out how to beef up your keyword strategy by reading Rob's blog, "
Keyword Research: How to set up your SEO Campaign
".
#3: Your Quality is Lacking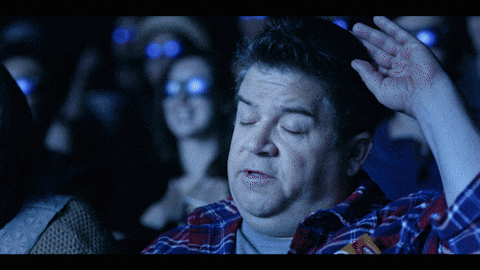 Believe it or not, users can tell the difference between good content and bad content. And if your content is consistently low, scraped (as in borrowed from another website, as in plagiarized), or written badly, Google and other search engines will punt you down the list. Why? Because
they want to give priority to websites that contain well-written content that's updated on a regular basis.
If you don't care about your site content why should you get priority? More important than making sure all your pages are brimming with those long-tail keywords is making sure you're giving users a reason to come back to your site.
#4: You Haven't Kept Up-to-Date with SEO
So, you've brushed up all your SEO knowledge and you can recite Google's algorithms with a fair bit of accuracy. But if you think that's the end of your research, think again. There are more Google Algorithm updates than there are hours in a year....okay that's a lie. But the exaggeration is only slight.
There are literally thousands of updates, many of which will ultimately affect SEO.
The public is only informed of the major updates, like the recent Broad Core Algorithm one in March. Some updates are slight and quick. Others can impact your SEO without you realizing it. The only way to truly stay on top of your search engine knowledge is to monitor these updates. Let Moz show you how.
#5: Putting All Your Eggs in Website Search
Let's end this blog post with an easy one. If you aren't putting more effort into optimizing for mobile and voice searches, you're ignoring the obvious. Of course, we mean that in the nicest way possible. But seriously.
Not making sure your website works on a smartphone is one of the worst SEO mistakes to make in 2018.
The biggest reason for that is Google has recently shifted its priority to mobile. (I mention Google a lot because it represents the biggest chunk of website searches) In other words, mobile-first development is more important. If you aren't thinking about mobile first, you're years behind.
Tired of Making Silly SEO Mistakes?
Still think you can tackle SEO by yourself? We admire your chutzpah! Brush up on these "
Free & Beginner-Friendly SEO Resources and How to Use Them
." We know more than anyone how complex and tricky SEO can be. But that's okay, it's our job to stay one step ahead. The best way to stop making SEO mistakes is to hire a dedicated team to tackle the services you need.
Contact Awkward Media
today to tell us a little bit more about your SEO goals.